Sam is Safe Again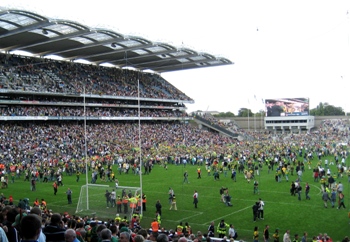 I'm just back from Dublin, Croke Park, and a comprehensive Kerry victory. Although it wasn't much of a game in the end, it's good to know all the same that Sam is coming back to the Kingdom!
Technorati tags: Sam Meguire, football, Kerry, All Ireland
This entry was posted on Monday, September 18th, 2006 at 1:23 am and is filed under Out and About. You can follow any responses to this entry through the RSS 2.0 feed. You can leave a response, or trackback from your own site.