The Minis Have Arrived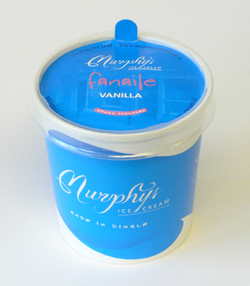 We're very excited here as our new mini containers (125ml) finally arrived, and we've filled the first few. It's amazing how long it takes to get packaging!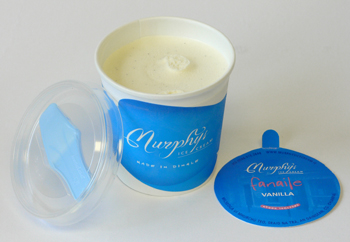 We will do them in a few flavours and these little tubs will be in shops soon. The best thing is that there is a spoon in the lid.
The worst thing is that the packaging is expensive, and I think they will around €3 retail, depending on how much markup retaillers take, which is definitely more than we would have hoped. The little disk is the most expensive part!
Technorati tags: mini, tub, container, ice cream, ireland
This entry was posted on Saturday, July 22nd, 2006 at 5:18 pm and is filed under Packaging, Production. You can follow any responses to this entry through the RSS 2.0 feed. You can leave a response, or trackback from your own site.