Chocolate Sorbet With Organic Ingredients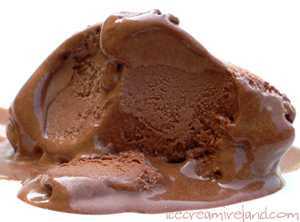 We recently brought in some organic sugar, and we've been working with a few varieties of sorbet with all organic ingredients. Several of them turned out very nicely, but the best was the chocolate sorbet. If you're a chocoholic, the following recipe will give you a chocolate kick that you won't get with ice cream…
(A little disclaimer – we are not certified organic and don't claim to be. That's because although we are committed to organics and buy organic when possible, our priorities are as follows: 1 = taste, 2 = fresh, 3 = local, 4 = organic. In other words, we'd rather use delicious, fresh milk from a local farm than organic milk powder brought in from another country. We can then also push for our local partners to move organic.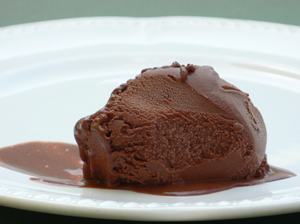 We hope that in the future, all four of our priorities will intersect for all of our ingredients!)
Murphys Chocolate Sorbet Recipe
Ingredients:
300 gm Organic Sugar
500 ml Boiling Water
80 gm Green and Black Organic Cocoa
300 gm Green and Black Maya Gold Organic Chocolate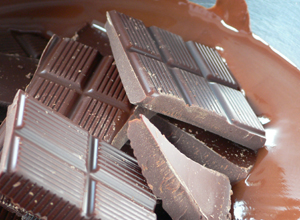 What to do:
1. Melt the chocolate in a double boiler.
2. Sift cocoa and sugar together in a heat-proof bowl.
3. Stir in water in small parts until the sugar and cocoa are completely dissolved.
4. Add the water/cocoa/sugar mix to the melted chocolate in small parts, stirring until you have a smooth emulsion. The chocolate will clump at first, but just keep adding the liquid and stirring until it is smooth and glossy.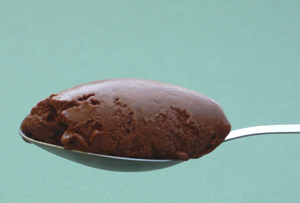 5. Cool the mix completely.
6. Freeze using a domestic ice cream maker or cover and place in the freezer, stirring every two hours to break up the ice crystals.
Enjoy!
Technorati tags: cocoa, chocolate, sorbet, ice cream, recipe
This entry was posted on Wednesday, July 5th, 2006 at 11:42 am and is filed under Sorbet. You can follow any responses to this entry through the RSS 2.0 feed. You can leave a response, or trackback from your own site.