I needed to take some photos in Dublin, and my camera gear is in Kerry, so I went into the lovely folks at Conn's Cameras, asking to rent a Nikon D700. All were out, so I inquired if there was any chance they'd rent me the new Fuji X Pro 1.
There's been a lot of buzz around this camera, and I was dying to get my hands on it. For me, a lighter, smaller camera that takes great shots and manages low light has been something I've been waiting for ages to materialize. An all around camera – something to shoot ice cream and people – good quality but not exactly a Leica M9 (way beyond my budget).
Somehow, with all of the advances with digital cameras, there's still the same old thing – compacts that don't quite deliver the quality (usually due to small sensors and limitations on lens quality) and bulky DLSRs. Could this be the one?
Conn's rented me one straight out of the box, and I walked out with the camera and all the lenses. Here's the first shot I took, at night in our fairly dark Wicklow St. shop: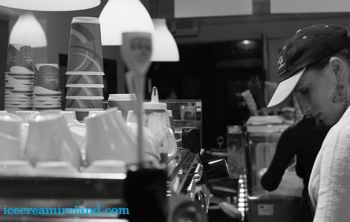 It's a 16 megapixel camera, and advances in sensors leads them to claim that it's equivalent to a full frame camera in quality. In addition, Fuji is known for making lenses (especially for cinema), and the camera comes with three – an 18mm, a 35mm, and a 60mm macro. They all have old-school aperture rings, which I love. I used the 60mm for this shot of ice cream: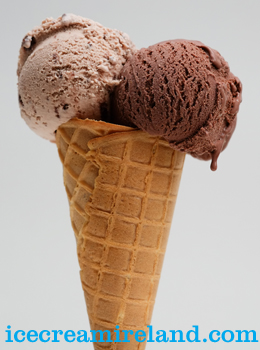 Here's a crop of the same shot: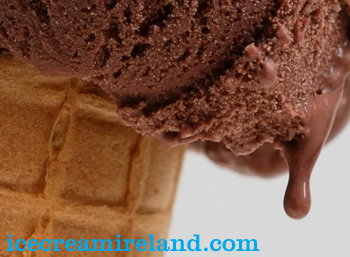 Here's a shot of a nut tart, taking within minutes of taking the camera out of the box, shot at 800 ISO: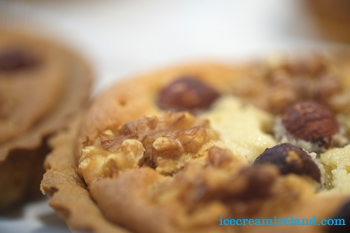 So far so good. The picture quality is indeed great.
So,I headed outside to see if the speed of the camera is as much of an issue as people say, especially in low light. It is. Although the color and lack of grain in the below photo is amazing for near dark (shot at 3200 ISO), the 18mm lens had real trouble getting a focus lock. I shot a few, and none of them were perfectly sharp.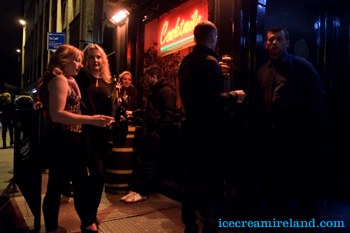 On the other hand, if you have a stationary target and lots of time to focus, it can deliver fine photos, even with very low light: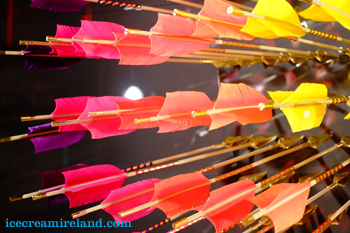 Do not buy this camera if you are the impatient sort. If you want to auto bracket exposure or take a burst of three shots, the camera stops to write them to disk, freezing up the digital viewfinder, long enough to drive me crazy. In addition, the lenses spend far too much time hunting for focus – especially bad on the 60mm.
Another downside is that the battery isn't especially great, and I couldn't find any meter that shows that the camera is about to die, which it does all of a sudden without a chance to take another shot.
Finally, I've found a bit of odd ghosting – the following shot was done in natural light on a cloudy day, and even the lens hood couldn't stop the brownie being haunted: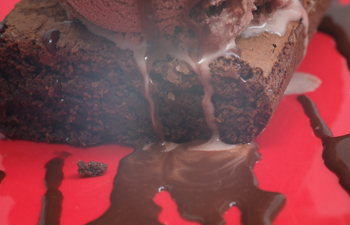 So, for me, while there is lots to love about the camera, it's not there yet. At €3000 for the camera and lenses, it's not cheap, and as such it would have to perform better for me. I commend Fuji for their innovation, and I'll be hoping the X pro 2 is the camera that finally puts it all together, but this baby will be returned as scheduled.
Technorati tags: digital, camera, Fuji, x-pro 1, lens, photography, review