Job Opportunity in Dingle
I'm sorry to announce that we're losing our fabulous Dingle shop manager, Claire, who is off to travel foreign lands.
We wish her well, and it means that a position has opened up in Dingle.
Please see below.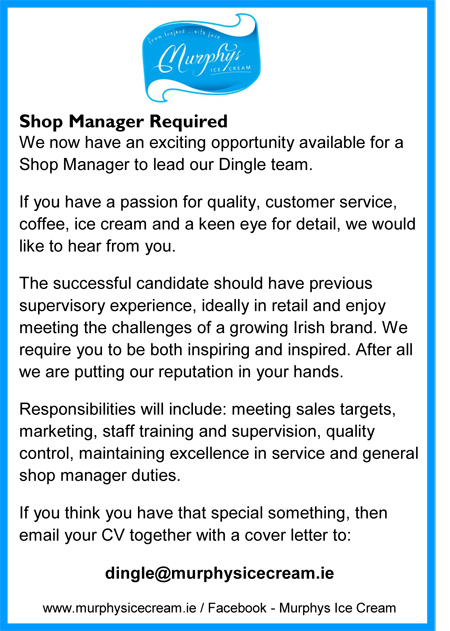 This entry was posted on Tuesday, December 6th, 2011 at 8:00 pm and is filed under Dingle. You can follow any responses to this entry through the RSS 2.0 feed. You can leave a response, or trackback from your own site.