Elderflower Champagne Sorbet?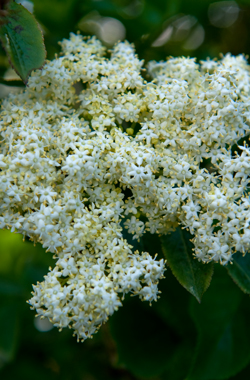 I have this idea to bring elderflower champagne sorbet to Bloom in the Park, so today I went picking elderflowers! Sara, who will soon open Murphy's seasonal shop in Tig Áine kindly offered up her elderflower trees, and the flowers are now fermenting in two containers in production. Fingers crossed it turns out OK! If it does, I'll be sure to post a recipe!
This entry was posted on Friday, May 20th, 2011 at 7:18 pm and is filed under Dingle. You can follow any responses to this entry through the RSS 2.0 feed. You can leave a response, or trackback from your own site.