Fog in Venice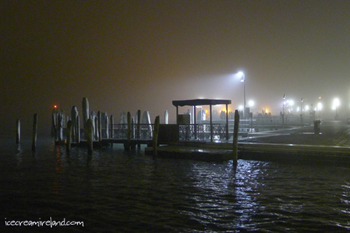 The family and I have headed off for a little break in Venice, where it's foggy and mystical this time of year. We're staying in Sant'Elena, a quiet island a bit at the periphery, but still within walking distance of Piazza San Marco. It's the island where my partner was born.
I'll post more when I get a chance!
This entry was posted on Monday, January 17th, 2011 at 11:49 pm and is filed under Abroad. You can follow any responses to this entry through the RSS 2.0 feed. You can leave a response, or trackback from your own site.