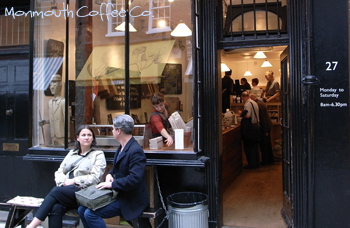 I'm in London at the moment for a whistle stop coffee tour, armed with a coffee map and tips from the ever-helpful Colin Harmon. So far the highlight has been Monmouth Coffee Co (photo above), mostly for having such a good vibe in the shop, but a round up will have to wait until I'm done!
Tomorrow, I'm off to Stafford to visit Has Bean, and I'm really looking forward to that!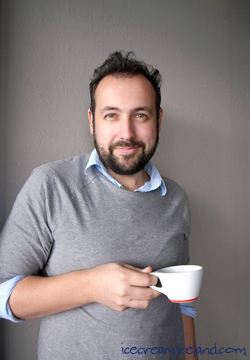 Before I left, I had one of the most interesting conversations on coffee in a long time, with both Colin and Stephen Morrisey, who is a World Barista Champion and currently Marketing Director of Intelligentsia in the US (photo right).
It's so brilliant to spend time with two Irish people who are at the forefront of coffee and who are both so knowledgable and also interested in learning more. Their passion is infectious.
I feel very lucky, and my head feels very full.
Hopefully a lot of what I'm learning will make it into an article I'm writing, so please be patient and I'll get it all down!