Scribble, Graffiti, or Ice Cream Art?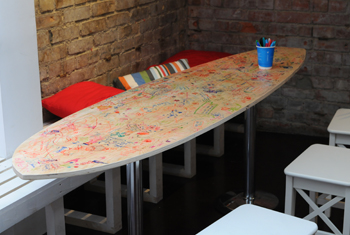 We still don't have our proper, surfboard tables for our Wicklow Street shop, and we decided while we were waiting to simply use plywood in the shape of a surfboard as a temporary measure.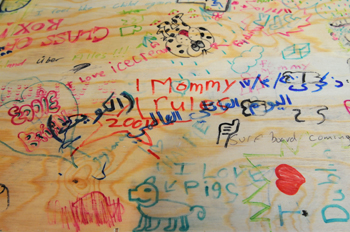 The tables looked a bit unfinished and tacky, so we put out some pens with the thought that customers make the shop their own and do the decorating for us. We've learned one thing – people LOVE writing on tables! It will almost be a shame to take them away when the new ones come!
Maybe we can find a place for them, because I find them really fun to look at…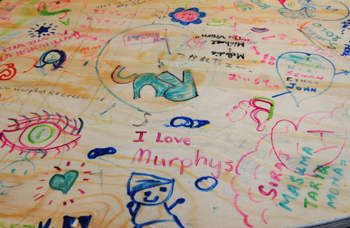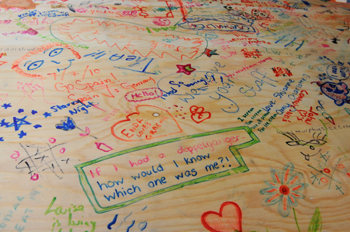 This entry was posted on Thursday, July 15th, 2010 at 7:55 am and is filed under Dublin Shops. You can follow any responses to this entry through the RSS 2.0 feed. You can leave a response, or trackback from your own site.