Áine, Photographer
My niece, Áine, is in Ireland, and she has brought with her a seriously old-fashioned, fully manual camera, a 1978 Exa 1, which were manufactured in Dresden. She's shooting black and white film, and in the age of digital images, her photos do capture a mood that I miss. Below are: 1. Áine in the Dingle shop 2. Ailish 3. Claire making coffee 4. My nephew Ryan with my mother in the background. I think she's showing talent!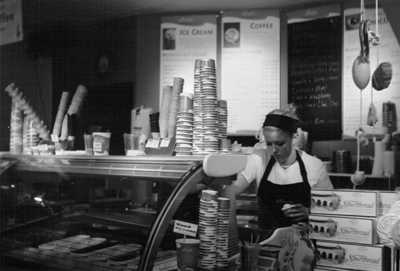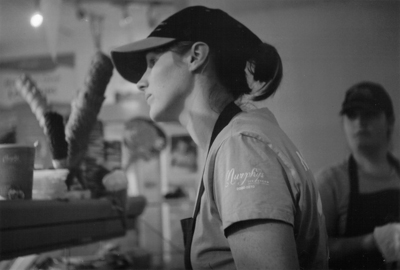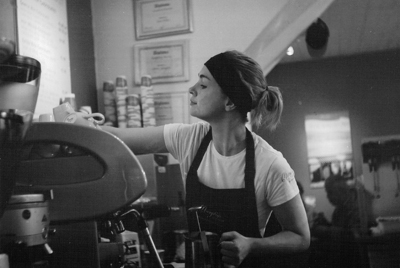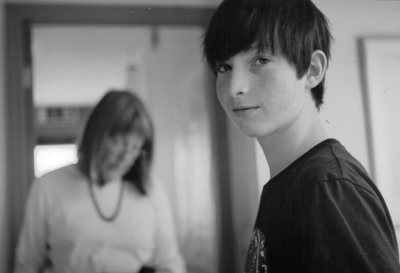 Photos courtesy of Áine Goodman.
This entry was posted on Thursday, July 8th, 2010 at 6:01 pm and is filed under Videos, Photos. You can follow any responses to this entry through the RSS 2.0 feed. You can leave a response, or trackback from your own site.