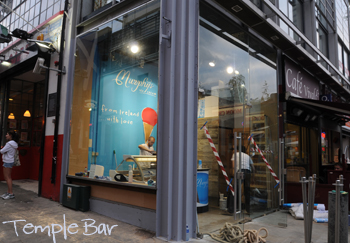 Tonight we opened both shops in Dublin for a few hours. As always, the last pieces are the most difficult and finishing the shops is proving quite a challenge.
The glass in Temple Bar finally arrived (photo above), and it took three days to install instead of the one we had expected, but at least it's in and now there's just some more cladding to do and general tidying up.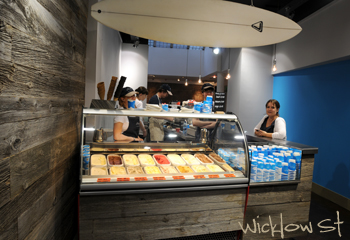 In Wicklow Street (photo right), we're still without a few key pieces – extra cladding, tables for the back, swings for the front, and various bits of branding.
I'm very tired and very excited at the same time. I know it's going to take an awful lot of effort to get the final bits and pieces done, but at least the shops are in our control now, and at least we can start doing what we love, and that's selling ice cream!