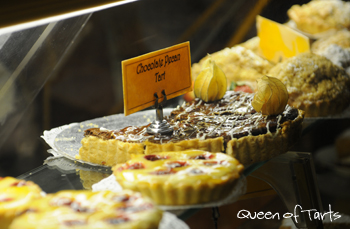 I'm just back from another dash to Dublin, and it was a hugely enjoyable visit. Three highlights were:
1. Queen of Tarts. I have heard so much about Queen of Tarts, and it was the first time I made it there. What a great, relaxed place for a sweet treat and a bit of tea on a drizzly afternoon.
2. Trinity Capitol Hotel. We stayed in this seriously funky hotel, and we enjoyed every minute. At a rate of €67, it seemed an utter bargain, with stellar service and comfortable rooms. The only downside is that the hotel is wrapped around a fire station. We didn't hear any outside noise and slept quite well, but apparently one should ask for "courtyard view" to avoid any sirens.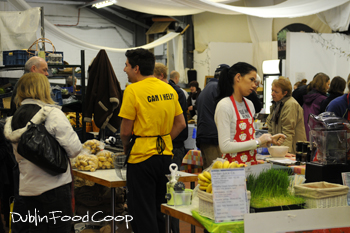 3. Dublin Food Coop. If you're looking for organic produce, interesting producers, or simply a nice, wholesome change of pace, it's worth checking out this organic food market on Saturdays. It's in an industrial estate in the Liberties, but it's worth seeking it out! While there, pick up some of the excellent, award-winning organic milk and other products from Moon Shine Dairy.