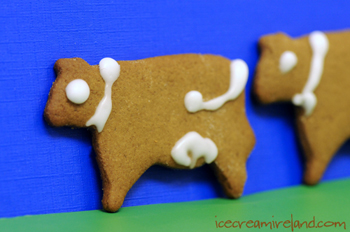 Just thought I'd do something a little different…
Killarney really knows how to do Christmas celebrations, and the people of the town put in an tremendous effort to make the events happen. The annual torchlight children's parade, that wound its way through town last night, is my highlight.
There were hundreds of kids taking part and lining the streets, and of course Santa made an appearance, complete with motorcycle escort.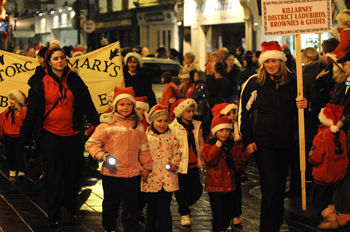 It's great to have a Christmas even that is not connected to shopping, and it's a way of making the whole season really special for children. The abundant joy of all taking part was amazing to see, especially in these depressed times.
Every Irish town should have one!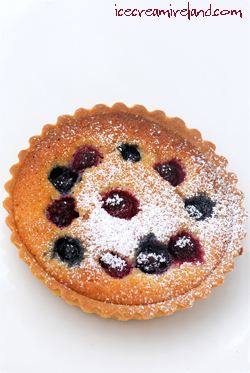 Here's a fruit tart we've been making for our shops. It's a pretty basic recipe, especially if you can buy in the tart shells (otherwise there's a recipe for pie dough here). We make the tarts in single serving size, but there is no reason it couldn't be a full pie.
Ingredients:
25 gr sugar
175 gr ground almonds
225 gr butter
4 eggs
50 gm flour
1/2 teaspoon vanilla
Raspberry jam
Raspberries, blueberries, or other berries you have to hand.
Powdered sugar, for dusting.
What to do: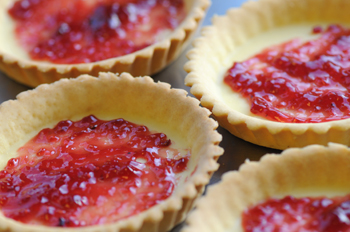 1. Coat bottom of the tart (or pie) shells with a thin layer of raspberry jam.
2. Beat the sugar and butter together until smooth.
3. Add the ground almond and continue mixing.
4. Beat in the eggs, one at a time.
5. Mix in the flour.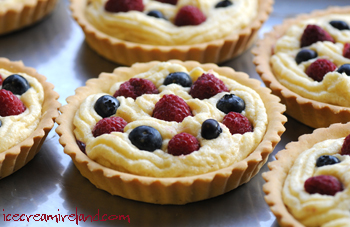 6. Use a piping bag or spoon to spread the frangipane (almond mixture) in to the tart shells.
7. Press in the berries.
8. Bake at 150C for about half an hour, or until the frangipane looks lightly brown.
9. Dust with powdered sugar.