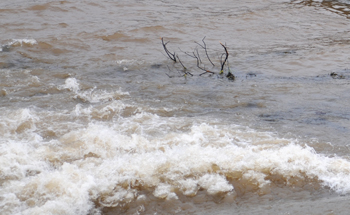 The rain continues to pour down, and the flooded streets and angry waters seem to reflect the mood of the country after last night's soccer defeat to France. I enjoy watching soccer, but I am not a mad soccer fan. And yet, I could help being swept away in the excitement last night as Ireland's Robbie Keane scored to make the dream of going to the World Cup seem suddenly very real. Perhaps it was the symbolism of it as well – if the Irish team could win against all odds, against one of the giants of world football, then couldn't Ireland, stuck in gloomy economic times, also perform a miracle and haul itself out of its difficulties?
Then, of course, this happened:
Suddenly it all seemed so unfair – a goal that should have been disallowed and our dreams evaporated. All the tremendous heart and hard work of our players resulted in nothing. Perhaps, again, it's the symbolism of it that has Ireland in such a depressed state today. We are, after all, well-used to losing in international sport. However, to put in one of the best performances in recent memory and still lose (unfairly) strikes at the heart of the current Irish predicament. We are a small nation with huge competitive disadvantages due to our size and remoteness, and if hard work and heart is not enough, what is?
It must be said that sport (or life for that matter) doesn't usually hinge on one moment, even if that moment in retrospect becomes everything. There were a host of missed chances not only in this game, but in previous games as well. We could have beaten Italy and topped the group. We could have played better again France in Croke Park. We could have scored more or defended better in any number of matches, but we didn't.
Life will go on. There will be more matches, and we will have chances to bring Ireland out of its economic mess. I would hope, once the raw, immediate emotion of anger and disappointment passes, that instead of becoming stuck in negativity and conspiracy theories, we will instead realise that both as a team and a country we can and should do even better – that we have it in us.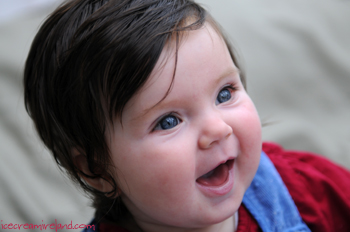 We should be proud of our team, because our players showed us last night their potential is far greater than many would have admitted. I believe, for all the obstacles being placed in our path (both internally and externally), that the same is true for Ireland. We must keep the drive, as well as the joy and hope and build a better future for both us and our children. It wont hinge on one game or one moment. It will be a long, hard campaign, but we can do it.