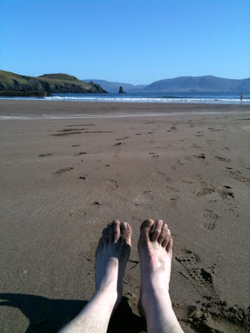 It's amazing how, after a long summer of rain, a bit of sunshine can make such an incredible difference. The sea suddenly looks inviting instead of angry, the landscape softens and the horizons widen.
Those of us living here, I think, appreciate again just how beautiful this country is and many of us have hastened to take advantage of this last gift of summer – a warm spell as delightful as any we've seen in recent years.
Barbecues have been rediscovered, swim wear retrieved from the back of the closet, sunglasses dusted off, and ice creams brazenly enjoyed by people who don't normally indulge. It doesn't take long to remember how to make the most of a sunny day.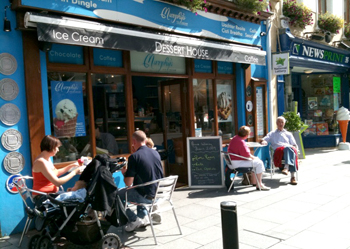 While this all might sound like escapism, given the weighty issues that abound at the moment, escapism is what Ireland offers to the millions both from here and abroad who use it as a holiday destination. And why not? The world's problems will still be around in a week or so, but at least those of us lucky enough to bask in the Irish sunshine, to swim in our seas, and to feel that stored-up cold and dampness evaporate from our very cores, will feel that bit better than we would have done without it.
Buíochas le Dia!