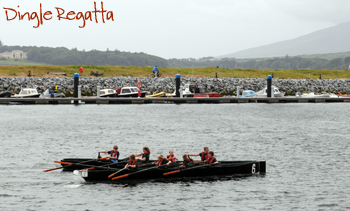 Dingle is a very small town (only 1800 people), and yet it is amazing how many things go on here. Of course there is a huge influx of tourists in the summer, but that doesn't fully explain it.
Last Saturday, for example, we had the Dingle Regatta, La Solitaire Figaro, and the Tour de Munster all at the same time.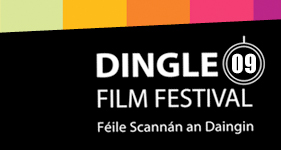 Today, I was looking through the website for the Dingle Film Festival. It promises to be great fun, with a wide range of films and industry luminaries such as Ned Dowd, Marc Flanagan, Pearse Elliot (Man About Dog), etc, arriving into town.
If that wasn't enough, it's the same weekend as the Dingle Marathon. One would have thought that it would have been a better idea to put the two events on different weekends, but I guess that wasn't possible.
It means, however, that if you are interested in coming to either, I've been told that there are already 1400 beds booked in town. I didn't even know we had that many. You'd better get booking. Otherwise, if you have a long lost friend or distant cousin who lives here, it might be your only option…