It's Official – Murphys in Galway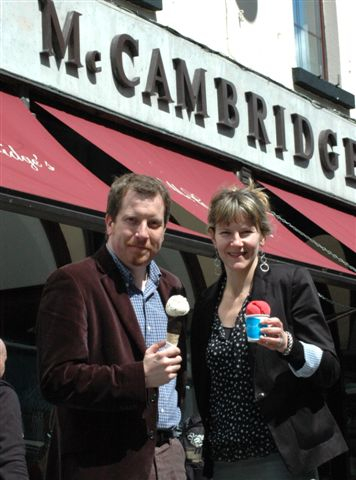 All eyes are on Galway at the moment, with the Volvo Ocean Race arriving into town and the great news that the Irish/Chinese yacht, the Green Dragon, finished third into Galway, after a very difficult start. Congrats to the whole team, and I sure wish I could have been there, for the party at 4am, when the boat arrived!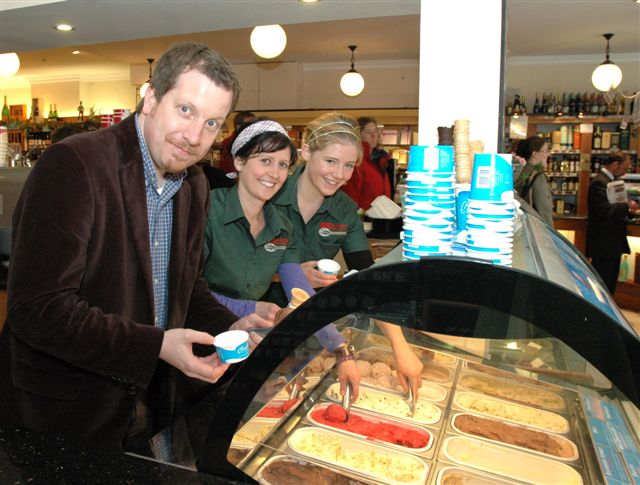 I will, however, be heading up to Galway very soon, because we're proud to announce that there is now a Murphys Ice Cream scooping cabinet in McCambridge's fantastic food emporium on Shop Street in the city centre (that's Natalie McCambridge with Sean in the photo above). 
There will be a grand opening on the 3rd of June. I'll announce the specifics on Facebook and Twitter, and I hope that anyone in the Galway area will be able to join us for the fun.
In the meantime, if you're in Galway, stop in for a taste!
Technorati tags: Ireland, Green Dragon, Volvo Ocean Race, Galway, murphys, ice cream
This entry was posted on Monday, May 25th, 2009 at 1:54 pm and is filed under Galway. You can follow any responses to this entry through the RSS 2.0 feed. You can leave a response, or trackback from your own site.