Chocolate Courses in Kenmare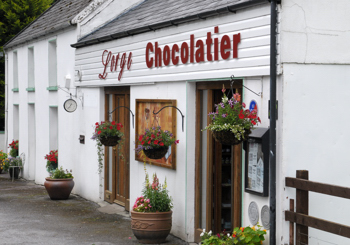 Here's a little tidbit for chocolate lovers – Benoit Lorge, of Lorge Chocolates is offering the following courses in April and May:
Beginner's Workshop, Saturday 25th of  April  – Accessible to everyone. Cost: 130 euros, including lunch.
Advanced Chocolate Course, Saturday and Sunday, 9th and 10th of May – for chocolatiers, chefs or pastry chefs.  Cost of the 2 days: 290 euros, including lunch.
He also has Kiddy's Chocolate Workshops, for children ages between 6 to 12 years old.  Cost : 12 euros. 
Email for more information.
Technorati tags: chocolate, course, kenmare, kerry
This entry was posted on Wednesday, March 25th, 2009 at 4:24 pm and is filed under Chocolate. You can follow any responses to this entry through the RSS 2.0 feed. You can leave a response, or trackback from your own site.