Radio in the Morning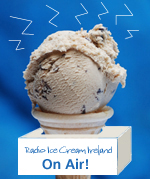 For anyone up early and wanting to listen in, I'll be on Radio Kerry this morning at 9:00 talking about Spring, ice cream, and the US as part of a panel.
This entry was posted on Saturday, March 21st, 2009 at 9:43 am and is filed under Awards, Press, Publicity. You can follow any responses to this entry through the RSS 2.0 feed. You can leave a response, or trackback from your own site.