CNN Boosts Dingle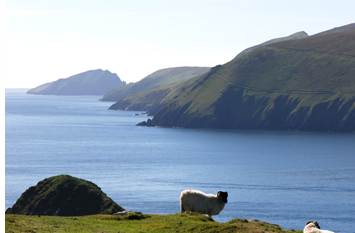 I keep hearing that CNN gave Dingle a good boost and found the story here, although I couldn't find any video. They say it's a good winter destination with mild (relatively) temperatures and avoidance of the summer crowds. Now I wouldn't argue with that, although they didn't mention the ice cream!
Technorati tags: CNN, Dingle, Kerry, Ireland
This entry was posted on Sunday, January 4th, 2009 at 12:33 pm and is filed under Dingle. You can follow any responses to this entry through the RSS 2.0 feed. You can leave a response, or trackback from your own site.