Under the Rainbow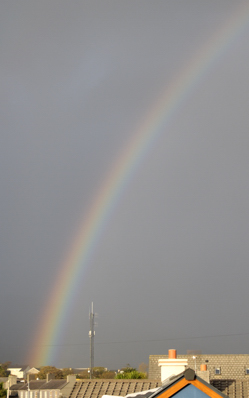 Like many people, I suppose, I've always wondered what's at the end of the rainbow.
Well, I think I might have an answer.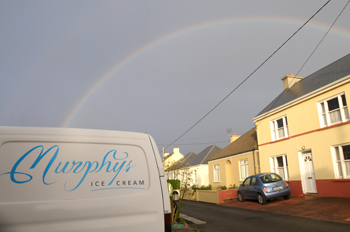 After snapping the above photo at the back of the house, I came out the front, and saw the rainbow again, seeming to end right on the ice cream van.
We've had our second consecutive rainy summer, and it does have some effect on business. However, If Murphys is indeed at the end of the rainbow, this winter might be easier than expected!
Unfortunately, there was no pot of gold on the front seat, so it seems there's still going to be some digging involved…
This entry was posted on Thursday, October 16th, 2008 at 6:42 pm and is filed under Musings. You can follow any responses to this entry through the RSS 2.0 feed. You can leave a response, or trackback from your own site.