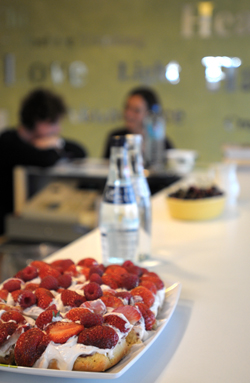 An Grianan, the health food shop in Dingle, has renovated and added a few tables for lunch. It's a welcome change from the usual fare, with a small but tasty selection of organic food and freshly squeezed juices.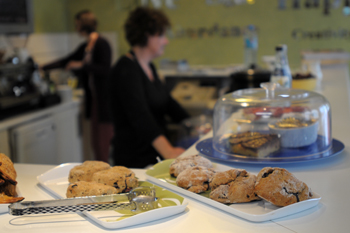 Today, to escape the pelting rain, we went in for a vegetable curry and an omelette with asparagus salad. Everything was delicious.
An Grianan, if you don't know it, is just off Green Street in the centre of town.
It's worth a visit!
Technorati tags: Dingle, health food, shop, cafe, Kerry