Music in Killarney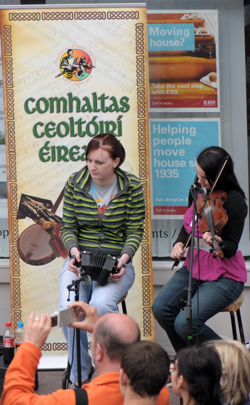 If you like music, there's a lot going in on Killarney at the moment. The Fleadh Cheoil Chiarrai has competitions and music and dance on the streets (I took this photo outside our shop this evening).
This weekend also is the launch of Summerfest, with loads on. Not a bad excuse to head to Kerry!
Technorati tags: Killarney, Summerfest, music, ceol, Kerry
This entry was posted on Friday, June 20th, 2008 at 11:14 pm and is filed under Killarney. You can follow any responses to this entry through the RSS 2.0 feed. You can leave a response, or trackback from your own site.