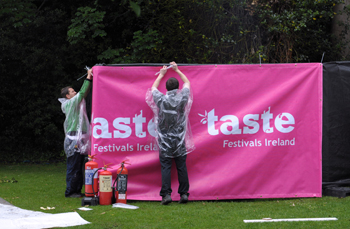 Sean and I have headed to Dublin to take part in Taste of Dublin, which will start tomorrow and go until Sunday in the beautiful Iveagh Gardens.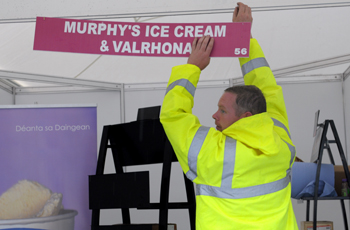 We will be sharing a space with Valrhona chocolate. Ice cream and chocolate. Couldn't be too bad, could it?
Sean and I will only be around tomorrow, and we have an interview on Phantom 105, I think around 2 pm. However, Niamh, Eddie, and Claire will be around for the whole few days selling the ice cream (and the book), so do say "hi" if you're around.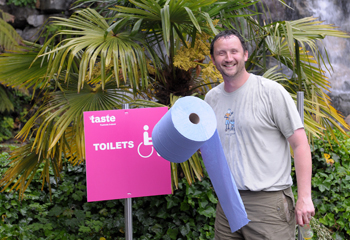 We shouldn't be that hard to find. We're next to a really big fountain and not far from the toilets.
I didn't get a chance to really walk around and see who's there and what's on, but hopefully I will get a good look-in tomorrow.
Then, we have to face the long drive back home to Dingle, hopefully with our bellies full! 
Technorati tags: Taste of Dublin, food, taste