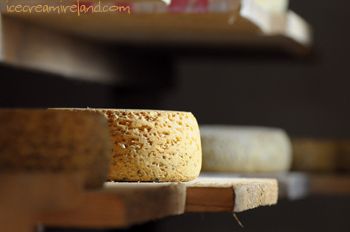 If you're driving to Dingle from Tralee and feel a bit peckish, there's a fantastic foodie stop along the way. Maya Binder and her partner Olivier Beaujouan live in Kilcummin Beg, Castlegregory, on the Conor Pass Road to Dingle. You'll see a sign for "Artisan Producers" on the main road, and then you'll go up a bumpy lane to their cozy little compound with stunning views across Cloughane Bay.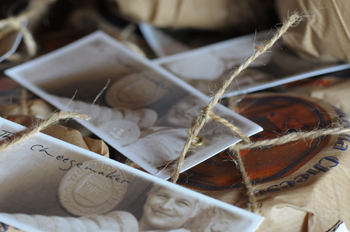 Maja makes Dingle Peninsula Cheese and Olivier makes a wide variety of products, from tapenades to seafood patés. You might know them from farmer's markets around the place, but most people don't know that you can visit their workshop and buy directly from them.
It's worth a detour! If the scent of slow-cooking patés and rows of delicious cheeses don't get you salivating, I don't know what will…
(Lost? They are on the Irish Fresh Food Map).