Food & Wine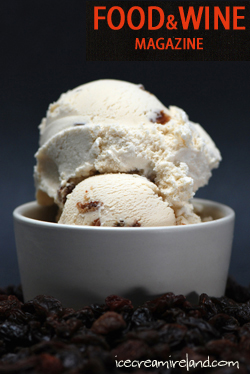 I was thrilled to see this in the current, "Hot 100″ issue of Food and Wine:
21 – Best Ice Cream

Ben and Jerry have nothing on Sean and Kieran, the two Murphy brothers who have added "centre of ice cream making excellence" to Dingle's attributes. Along with the flagship cafes they have there and in Killarney, Murphys Ice Cream has recently gone nationwide with their range of 500ml tubs, which includes the booziest rum raisin we've ever tasted.
It's the second time we've made the "Hot 100″ list, and we're delighted!
This entry was posted on Monday, April 28th, 2008 at 5:46 pm and is filed under Awards, Press, Publicity. You can follow any responses to this entry through the RSS 2.0 feed. You can leave a response, or trackback from your own site.