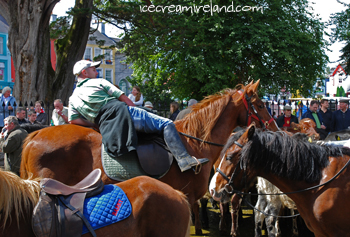 I spent today out and about in the Kingdom, and happened unwittingly onto the annual horse fair in Kenmare. What a picture of contrasts! The pristine town was packed with a very different crowd from the usual, and the rambunctious mood of a traditional fair (that's quite rare to come across nowadays) clashed with Kenmare's 5 star image.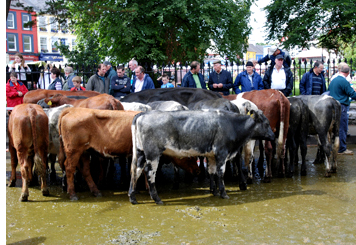 Traders lined the streets hawking work boots and power tools, and many of the town's shops closed for the day.
Tourists seemed somewhat befuddled by the crowds and mayhem, but many were visibly pleased by the animals on show – from ducks to cows to ponies.
One would think from this photo that members of the Tidy Town Committee will have nightmares for weeks to come…
Technorati tags: horse fair, Kenmare, Kerry, August, Ireland