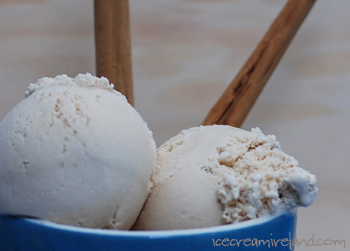 I had some excellent orange sorbet here in Mallorca last night, made with local oranges, but I will summarise my trip here when I get back in a couple of days. For now, coffee is still on my mind!
Just before I left, we made Cinnamon Latte ice cream for our shops. I think it´s a nice combination of flavours, so here it is:
Murphys Cinnamon Latte Ice Cream
Ingredients:
1 Cup (237ml) + 1 Tablespoon Sugar
5 Egg Yolks
1 1/8 Cups (266ml) Cream
1 1/8 Cups (266ml) Milk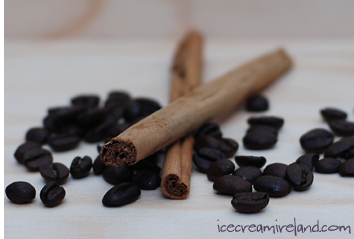 1/2 Cup (118ml) espresso
1 Teaspoon Ground Cinnamon
Yield: 6 Servings
1. Add one tablespoon of the sugar to the espresso and reduce over medium heat until it is about 1/3 of its volume. Cool.
2. Mix the cinnamon with the rest of the sugar, then beat in the egg yolks until thick and pale yellow.
3. Bring the milk to a simmer.
4. Beat the milk into the eggs and sugar in a slow stream.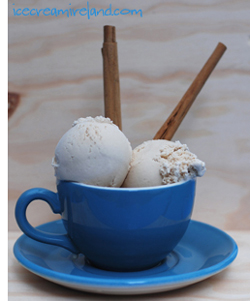 5. Pour the mixture back into pan and place over low heat. Stir until the custard thickens slightly (around 70C). Use a thermometer, as at 75C the eggs will scramble!
6. Allow the custard to cool.
7. Stir in the espresso.
8. Whip the cream.
9. Gently fold in the custard.
10. Freeze using a domestic ice cream machine, or cover and place in the freezer, stirring every few hours to break up the ice crystals.
Note: I haven't yet made this recipe for home use, so I would love any feedback if you try it!
Technorati tags: cinnamon, latte, espresso, ice cream, recipe, Irish