Preparing for 2007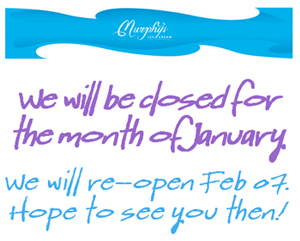 It's always a nice feeling when we close the shops for the season, and this year we kept Dingle open much longer than we ever have, mirroring our shop in in Killarney, which stayed open last year until the end of December. Both shops will be closed for one month. It allows our staff to catch up on vacation time, although a few of us are still around in production to make the ice cream to distribute to shops and restaurants. Still, even there it will be quiet.
For our shops, we have a little window of opportunity to paint, prepare, and see what we can do to improve things in 2007. It's not much time, really, and it always goes quickly. It's nice to look ahead to a year full of promise and fill the head with dreams of ice cream…
Technorati tags: Dingle, Killarney, shop, ice cream, Kerry
This entry was posted on Tuesday, January 2nd, 2007 at 6:53 pm and is filed under Dingle, Killarney. You can follow any responses to this entry through the RSS 2.0 feed. You can leave a response, or trackback from your own site.