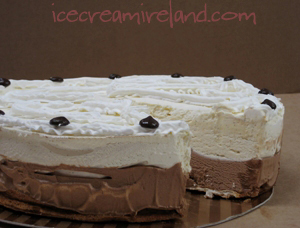 We've been making ice cream cakes on and off for the past few years, mostly for birthdays. They are something that we have never marketed, but rather something spread by word of mouth.
This year, however, we've been taking them a little more seriously, and have tried to have them in stock most of the time in the Killarney shop for people to eat by the slice. For the past month we've had them in the Dingle shop as well. People absolutely adore them.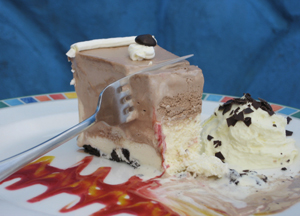 They are deceptively simple and extremely tasty. I wanted to photograph the slice on the right, and I ended up eating a good part of it before I took a decent photograph. Then I ate the rest…
We're still trying to work out the best flavour combinations and the best decorations.
However, we are going to try to get some into a few shops around the country by Christmas, so stay tuned if it's your kind of thing…
P.S. We can make them gluten-free!