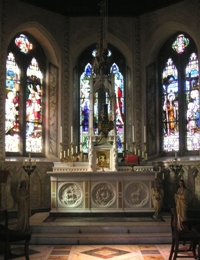 I sometimes forget that there is more to life than ice cream, but today I took a few hours and called up to the Diseart, which is now under new management.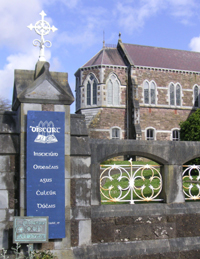 I think it is one of the interesting things to visit in Dingle, and most visitors tend to miss it.
Originally a Presentation convent, with only one Sister remaining, it is now home to an Education and Celtic cultural centre.
These days, you're much more likely to meet a student taking part in a variety of courses than anyone who is a member of a religious order.
The real draw is the upstairs chapel with a stunning set of Harry Clarke windows, commissioned in 1922. Clarke was originally from Dublin and considered one of the very best of his craft. It's well worth the €3 entrance fee.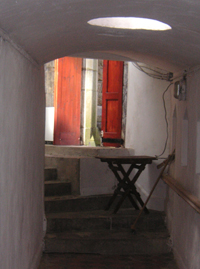 You can also wander around the gardens, and there will soon be tours of the famine kitchen and the secret tunnel leading between the convent and the church (in the mean time just ask!).
These days, with the mad housing boom, we seem to be much more interested in ripping down old buildings to make room for new developments than in preserving them.
It's a joy, however, to spend some time inside a bit of history!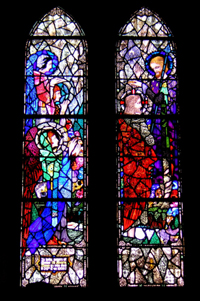 Technorati tags: Dingle, Irish, Harry Clarke, stained glass, convent, tourism
Â