Green Shoots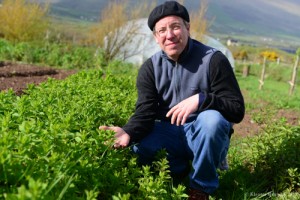 One of the flavours we want to bring back in the next two weeks is mint. However, after the coldest March on record and then below average temperatures for April and May so far, we had some worries about whether the mint would grow enough to be harvested.
I went to visit Camphill, a special needs community, who are growing biodynamic mint for us, and happily it seems like it's finally growing.
Stay tuned!
This entry was posted on Thursday, May 16th, 2013 at 6:39 pm and is filed under Ingredients. You can follow any responses to this entry through the RSS 2.0 feed. You can leave a response, or trackback from your own site.