John Street Wren
Sorry for the delay in posting this, but here's the John Street Wren out on the day!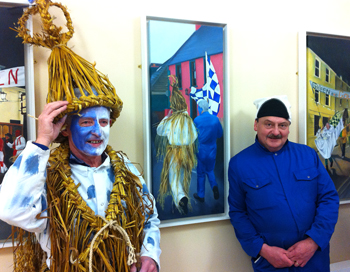 Technorati tags: wren, dreoilí­n, day, St. Stephen, Dingle, Kerry
This entry was posted on Monday, January 16th, 2012 at 4:37 pm and is filed under Dingle. You can follow any responses to this entry through the RSS 2.0 feed. You can leave a response, or trackback from your own site.