What's Your Favourite Ice Cream on a Stick?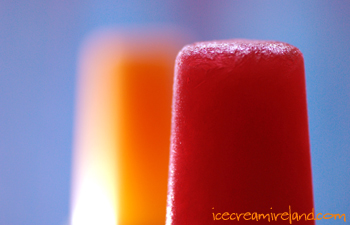 We've been playing a little with popsicles, which might well make an appearance in our shops, and I'd love feedback – what's your ideal frozen ice cream on a stick? Just fruit? Ice cream coated in chocolate? Yoghurt? Any other ideas or favourits?
Comments, please!
Also, I'd appreciated if you vote in the handy poll below:

Loading ...
This entry was posted on Saturday, March 19th, 2011 at 4:08 pm and is filed under Musings. You can follow any responses to this entry through the RSS 2.0 feed. You can leave a response, or trackback from your own site.