Feile na Bealtaine 2010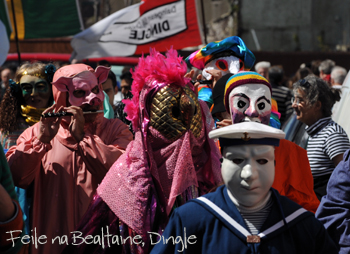 Anyone lucky enough to be in Dingle this weekend can enjoy the magic of  Feile na Bealtaine, which runs until May 3rd. There's so much going on, that perhaps it's just better for you to visit the festival website and check it out for yourself!
To give you a sense of the fun, here's a little clip of a violinist from the RTE Orchestra who happened into our shop and played for his ice cream.
Technorati tags: Dingle, music, festival, bealtaine, feile, literature
This entry was posted on Saturday, May 1st, 2010 at 4:34 pm and is filed under Dingle. You can follow any responses to this entry through the RSS 2.0 feed. You can leave a response, or trackback from your own site.