Sorry, But…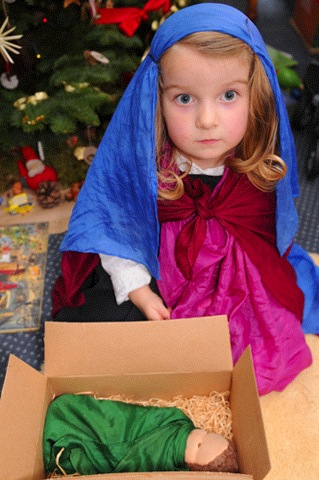 I couldn't help myself. I know it's a day after Christmas, but above is my niece Una playing Mary with baby Jesus in a cardboard box. I though she was very cute, so I hope you forgive my sharing in this space. Once again, a happy festive season to all!
Now… it's time to think about the Wren!
This entry was posted on Saturday, December 26th, 2009 at 12:35 pm and is filed under Holidays. You can follow any responses to this entry through the RSS 2.0 feed. You can leave a response, or trackback from your own site.