Apologies on the silence here, but we're in Venice for the baptism of baby Róisín (photo above), and I've found getting on-line a little difficult.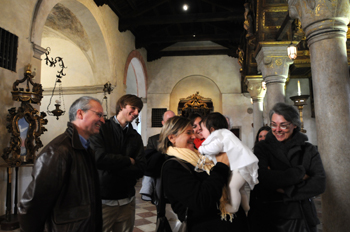 It's been a wonderful trip, and it's been great to meet more of Manuela's relatives and soak in the wonderful ambience of this incredible city.
I've also been lucky to have two of my very best friends join me. What a week!
I'll post more when I get a chance!