Passing On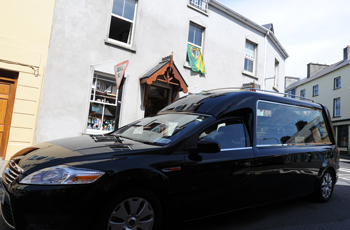 Today, although many in Dingle were still smiling after the result in yesterday's All Ireland Quarter Final, there was also sadness due to the untimely passing of local solicitor Peter Callery.
Peter welcomed us to Dingle when we came and helped us with settling in and with setting up Murphys Ice Cream. He was outspoken, opinionated, and controversial at times, and we enjoyed his company. We will miss him.
Rest in peace.
This entry was posted on Tuesday, August 4th, 2009 at 9:27 pm and is filed under Dingle. You can follow any responses to this entry through the RSS 2.0 feed. You can leave a response, or trackback from your own site.