A West Cork Jaunt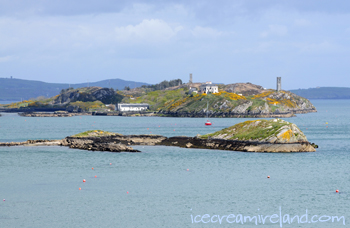 I had a long but enjoyable day today in West Cork, visiting customers and chasing down a few leads. It's really a remarkably beautiful part of the country. My first port of call was Barleycove Beach Hotel in Goleen. Under new ownership, it looks like it will be a tasty port of call for anyone travelling the area, with a chef trained in a Michelin starred restaurant and a real commitment to fresh, local ingredients. I can tell you the ice cream ain't bad, either

. Below is a little video of Martin, the owner, and the blue flag beach.
I ended up in Kinsale, visiting the new Blue Haven Gourmet Store, that stocks our ice cream.
I also met with someone about a scooping cabinet. So, there's a possibility there will be Murphys ice cream cones to be had by this summer in Kinsale!
Technorati tags: Cork, barleycove, food, kinsale, ireland
This entry was posted on Tuesday, April 28th, 2009 at 11:18 pm and is filed under Ireland. You can follow any responses to this entry through the RSS 2.0 feed. You can leave a response, or trackback from your own site.