Lunch in Tralee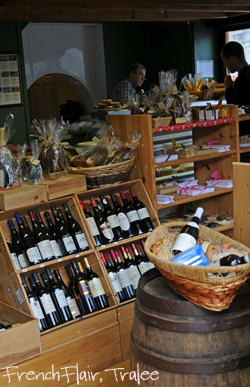 If you find yourself in Tralee around lunchtime, there's an excellent place to get a sandwich or other nibbles on Courthouse Lane in the middle of town. It's called French Flair, and they not only make their own bread but have a good selection of cheeses, meats, etc. They have a good wine selection, as well as chocolates and other gourmet nibbles.
They have added a new cafe, and although I didn't have time to sample their wares, it looks cute and comfortable.
Technorati tags: Tralee, deli, French Flair, Kerry
This entry was posted on Thursday, April 9th, 2009 at 11:32 am and is filed under Ireland. You can follow any responses to this entry through the RSS 2.0 feed. You can leave a response, or trackback from your own site.