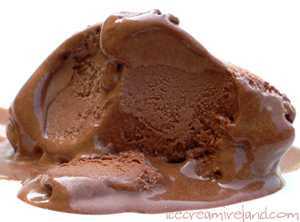 We're trying to improve our chocolate ice cream, and it's meant lots of chocolate tasting around the place (not too many complaints from that, mind you).
Chocolate is a very tricky flavour, I think, since people rarely agree on chocolate. It's either too dark or too light, it's either too rich or too thin. We've always done a medium strength chocolate, using real melted chocolate, which makes it very luxurious, but not really strong enough for serious cocoa-heads.
I think the way we will go now is to do a range of chocolate ice creams, from milk chocolate to dark chocolate. If you wouldn't mind, I'd love to know what the average preference is out there, so please take a moment to vote!
[poll id="3″]
Thanks!
Technorati tags: "tag" href="http://technorati.com/tag/chocolate">chocolate, ice cream, poll