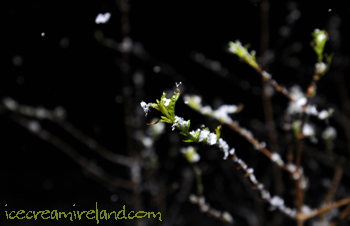 It's rare enough to get any kind of snow in Dingle, but last night, we had a few inches. There is a silence on a snowy night that's amazing.
I stood outside and watched the snow drift down onto plants, the grass, the house, and even the cat.
Soon it will be time for summer, sunshine (hopefully), and ice cream, but it's nice for now to enjoy a peaceful, snowy night in Dingle.