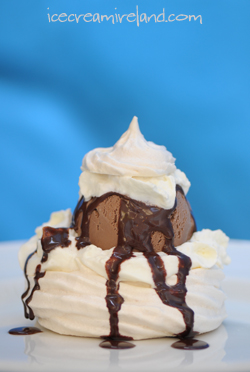 We've been working on our meringues again (recipe here), and here's a dessert that we'd like to introduce into the shops.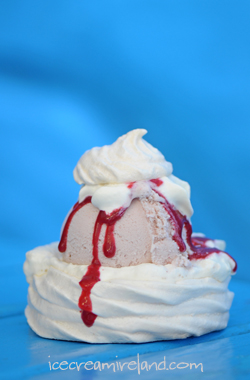 It's a meringue nest base, filled with cream. On top of that is a scoop of ice cream, some sauce, some more cream, and a little meringue hat.
We've tried it with:
Strawberry ice cream and strawberry sauce
Honeycomb ice cream and caramel sauce
Chocolate ice cream and chocolate sauce
… and they are all delicious.
The problem is, we need a name for this dessert.
Any ideas?
(If you think up a good one, I'll give you a free one on your next trip to Kerry!)