Glenteenasig Woods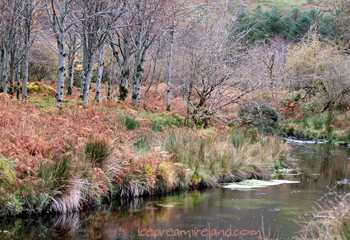 Craving that rarest of commodities in West Kerry – trees, we went off for a walk yesterday in Glenteenesig Woods.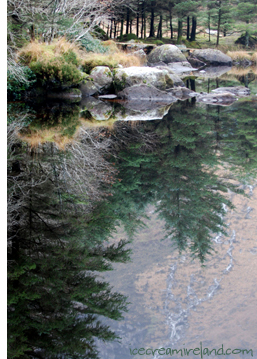 Located on the Tralee side of Castlegregory, and maintained by Coilte, there is a sign for it on the main road at Aughacasla. Turn, and after a 4km drive, you will reach the entrance.
There are three parking lots – one at the entrance, one at the first lake, and one at the second lake. I definitely suggest you park at one of the latter two, for the road up is a bit boring to walk.
Then it's magic. What an amazing place for a stroll in Winter – misty and magical with trees, mountains, waterfalls, wildlife and three beautiful lakes.
You really feel as if you're in another country, and all of this just within a whisper of the sea!
Technorati tags: Glenteenasig, woods, lakes, West Kerry, Ireland
This entry was posted on Friday, November 16th, 2007 at 2:40 pm and is filed under Dingle. You can follow any responses to this entry through the RSS 2.0 feed. You can leave a response, or trackback from your own site.