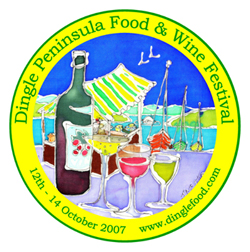 Even though it's crazy this time of year, there are still preparations going on for the Dingle Peninsula Food and Wine Festival in October. So many people are helping including local artist June McIntyre, who did the painting for the logo.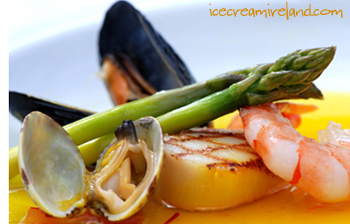 There will be food trails in the shops, tasting menus in all the restaurants, a kitchen set up in St. James' Church for demonstrations, lectures, stalls, and even food films in the Phoenix Cinema.
It should be lots of fun for anyone into food, Dingle or both, and you can check out the festival website here.
I will add more information as it becomes available!
Technorati tags: Dingle, food, festival, wine, feile, gourmet