Is it just a matter of taste?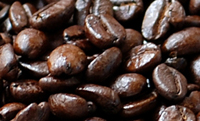 I just came across the interesting news that Starbucks was rated lower for its coffee than McDonalds in a taste test of mega-chain's coffees by Consumer Reports. Apparently Starbucks coffee "was strong, but burnt and bitter enough to make your eyes water… McDonalds, the winner, had the rather lukewarm review: "…decent and moderately strong. Although it lacked the subtle top notes needed to make it rise and shine, it had no flaws." (Newsmax)
I guess if it's good coffee you want, one way to do it is to follow the lead of Morning Coffee and Afternoon Tea and make it yourself! Me, I'm just delighted that our shops are back open and the espresso machine is waiting for me in the morning…
Technorati tags: Starbucks, McDonalds, Consumer Reports, coffee, taste test
This entry was posted on Friday, February 2nd, 2007 at 10:08 pm and is filed under Coffee. You can follow any responses to this entry through the RSS 2.0 feed. You can leave a response, or trackback from your own site.