New Tubs Have Arrived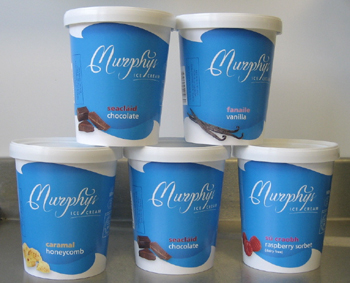 Today I loaded in 50,000 of our new tubs. We've printed the top four flavours with a photograph, which will hopefully make it easier for our customers to find flavours. We have also switched to a taller tub. They will be in the shops as soon as we get the labels for the lids!
Technorati tags: mini, tub, container, ice cream, ireland
This entry was posted on Thursday, November 23rd, 2006 at 6:46 pm and is filed under Packaging, Production. You can follow any responses to this entry through the RSS 2.0 feed. You can leave a response, or trackback from your own site.